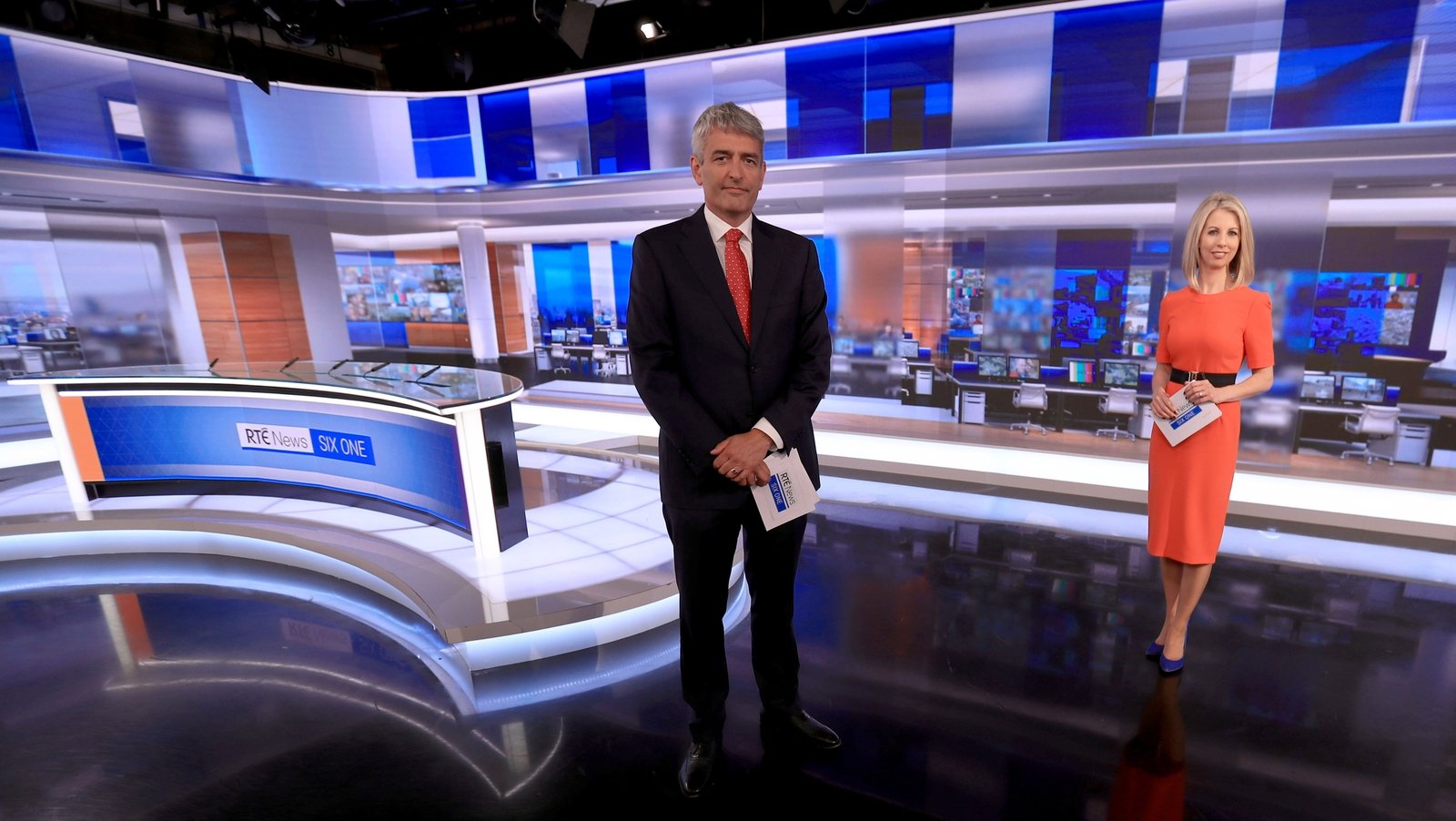 RTÉ News a annoncé que David McCullagh rejoindrait Caitríona Perry en tant que présentatrice de RTÉ Six One News.
Le journaliste et présentateur de Prime Time, qui co-anime également l'émission This Week sur RTÉ Radio 1, prendra ses nouvelles fonctions de co-présentateur en septembre.
Annonçant la nouvelle nomination, le directeur de RTÉ News and Current Affairs Jon Williams a déclaré: "David est l'un des journalistes les plus redoutables d'Irlande. Pendant sept ans, à Prime Time, il a cherché des réponses de scientifiques à Taoisigh, animant – avec Miriam – notre élection 2020 "Leaders 'Debate" et aider le programme à atteindre certains des plus grands publics de son histoire pendant le verrouillage de Covid-19. "
M. Williams a déclaré que "personne ne pourrait être mieux équipé pour rejoindre Caitríona sur Six One alors que l'Irlande sort de cette urgence face à des défis difficiles et se dirige vers le centenaire de la fondation de l'État".
David McCullagh a déclaré qu'il avait hâte de rejoindre l'équipe Six One "et de poursuivre le travail de notre collègue bien-aimé, Keelin Shanley".
La journaliste et présentatrice Keelin Shanley est décédée des suites d'une maladie en février de cette année, à l'âge de 51 ans.
David a déclaré qu'au cours des derniers mois, "les téléspectateurs se sont tournés vers RTÉ News and Current Affairs en nombre étonnant", et que le besoin "d'informations exactes" n'a jamais été aussi grand.
David est diplômé d'un doctorat en politique de l'UCD et est l'auteur de quatre livres sur l'histoire de la politique irlandaise.
Il a travaillé chez Evening Press avant de rejoindre RTÉ en 1993.
Le natif de Dublin a ensuite été nommé correspondant politique RTÉ avant de rejoindre Prime Time en 2013.
Parlant de la nomination de David aujourd'hui, Caitríona Perry, co-présentatrice de Six One, a déclaré qu'elle était "enthousiasmée par notre nouveau partenariat" et a déclaré qu'elle attendait avec impatience de travailler avec David et l'équipe pour "amener le programme dans la phase suivante".
À partir de septembre, Ray Kennedy présentera les éditions du week-end des Six One News et des Nine News, devenant le visage des week-ends sur RTÉ News.